Pray for India
Find prayer requests and details below…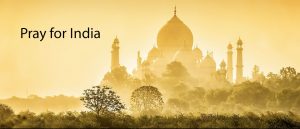 Become a Prayer Partner
Text Its330 to 50700
And you will get prayer requests and updates throughout our trip.
The King Family will be traveling to India on February 1-20.
The last we heard we were scheduled to share  24 times.
We are estimated to share with 11,000 people.
We will share the Gospel in school, churches and open-air evening outreach meetings.
95% of the people who live in India are lost.
As a last minute idea, we are printing 10,000 tract cards that we will distribute in the places we share as well as when we are "street-witnessing." This will allow people with whom we plant seeds to have access to Scripture in their language and find more information about how to become a follower of Christ.
If you would like to give to help support this mission trip and ministry, your gifts will help thousands of lost people hear the Gospel both in India and around the world. 
Use the Donate button below to give online to help us share the God's love in India.
You can also mail donations to:
330ministries
P.O. Box 7611, Moore, OK 73153
---
Details about India
India is very diverse with country with 4,635 people groups and more than 1,600 languages.
It has a population of 1.3 Billion. Of these 79.8% are Hindu, 14.2% are Muslim, and only 4.5% are Christian.
We will spend time around Hyderabad, Gunter City and Chennai, India. Chennai is about the size of Tulsa with a population that is almost a million more than the entire state of Oklahoma.
---
See more photos from some of the places we'll be sharing HERE.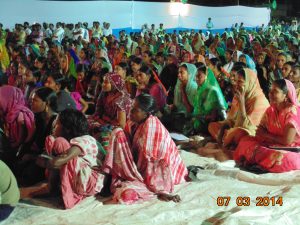 Our Itinerary
England – January 23-31 – We will primarily be sharing south of London in the Brixton area in a church and several schools. 
Hyderabad, India – February 1-7 – Sharing in the church and encouraging believers, sharing in schools and outside the main city in villages. 
Guntur City, India – February 8-9 – We'll spend two days training leaders during the day and leading evening open air outreach event.
Chennai, India – February 10-17 – We'll share in schools, churches and villages outside the city. 
Return Home – We'll take an overnight train from Chennai back to Hyderabad on February 18 and fly back to London that night. We'll spend one night in London and arrive home a little before midnight on February 20. 
---
Pray for…
Safety – It's not always easy to share the Gospel in India. It is a very diverse country and in some parts it can be very dangerous to share Christ. In 2018 India was listed as #10 on the top 10 most persecuted countries in the world for sharing the Christian faith. The area we will be in, however, is not a hot-spot for persecution. Still, please pray for safety.
Health – When you travel to a foreign country, it takes about 3 days for your body to realize that everything is different. You are breathing different air, eating different food and in a place like Chennai, India, when it's 2:00pm here, it's 12:30am there. All that to say, after a couple of days, most people fill a bit sick for a day or two–just until they adjust to everything. For some this is worse than others. Kolby and Mary Beth have been on mission trips to Mexico, Venezuela and Cambodia. Twice Kolby got sick in Mexico (with many runs to a restroom), spent a day with an upset stomach in Cambodia and became very sick (about the worse he has ever been sick) for two days in Venezuela. All this to say, please pray for all five of the King family who are going to not get sick or have any other hindrances to sharing the Gospel.
Salvation – Our goal and purpose is to share Christ. We want the people of India to know and follow Jesus Christ. As always, we'll be using creative tools to share the Gospel in a visual and engaging way. Pray that hearts will be open and that God will change lives.
Language Barriers – Pray for the people who will be translating for us. Some of the students speak English but most of the people where we'll be sharing don't. On our foreign trips we've worked with both good and not so good translators. A lot rests on the person who will take what you're saying and put it in the heart language of the people listening. Translating is also an exhausting job. We've had many translators on days where we've shared a bunch who were worn out by the end of the day. Please pray for their strength and for them to be anointed by the Lord. Also pray that the Lord will let us speak beyond the spoken language to the hearts of the people.
---
Fun Facts About India
Don't ask for a cheeseburger – Most of the people in India are Hindu which means cows are sacred. They have certain religious beliefs which might include the idea that a cow might be one of your ancestors!
Drink only bottled water and avoid the ice – Traveling a foreign country always means avoiding certain food and drinks. Some of the reasons Kolby got sick in the past was that, without thinking, he brushed his teeth with tap water in Cambodia and in Mexico he ate a meal which included lettuce (that has a high water content). The key is to only drink bottled water and even then, you must always remember to wipe off the rim before you put it to your mouth. And, avoid the ice–In Cambodia we watched a man take a huge block of ice, set it on the sidewalk where people and animals were passing by and chip it into ice to put in people's drinks!
Be careful what you eat. It might not be what you think. – After a week in Cambodia, Kolby was hungry for something familiar. We had eaten at a Chinese restaurant that had a whole section on "entrails" (yes, that's internal organs) and finally we went to buffet-style restaurant. He saw a creamy yellow substance on a dessert table and scooped up a bunch, thinking it was banana pudding. Finally, something familiar! He took a big bite and to the amusement of everyone, realized that it was a big bite of yellow mayonaise.
Look out for strangers – You always need to be aware of strangers but in certain parts of India, there is a lot of pickpocketing. So watch for strangers and watch your pockets!
Just take the food – In India, it's extremely rude to turn down food from a host. And, when dinner is done, it can be offensive to offer to help clean up.
Watch your left hand – To many in India the left hand is considered unclean. It's the hand that you do all the dirty tasks with. So don't offer to shake with your left-hand and don't give and receive things with it either. Sorry, all you lefty's!
---
See More Pictures
The church we've partnered with in India has sent us some photos of some of the people with whom we will be sharing. Some of these photos were taken during a VBS where they shut down a city block to have VBS on the street. Others are from evening open-air outreach events like some the ones we'll be leading.
See more photos HERE.
Share these resources:





Follow Us: