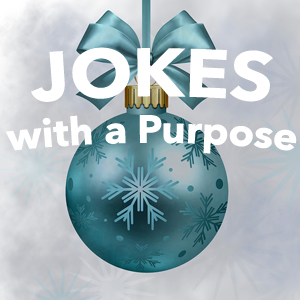 Knock, Knock…
Who's There?
Irish.
Irish Who?
Irish you a Merry Christmas!
Christmas is not about decorations or food. It's not even about friends and family. Christmas is all about the fact that God sent Jesus to be the Savior of the world.
Read the real Christmas story in the Bible at Luke 2.
And learn more about how God, through Jesus, can save you from your sins – Click HERE.
---
Sharing Jokes with a Purpose is a great way to share the Gospel with your friends.
Join us on Facebook for more jokes: www.Facebook.com/ThreeThirtyMinistries
Discover more jokes and Christian Resources at www.330resources.org.
Follow Us:



Share these resources: