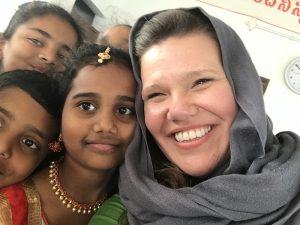 We shared at two churches today. In the first church, Mary Beth and the kids led the children while I preached in the main service. As soon as we were finished and after mingling and praying individually for people who would come up and ask for prayer, we went to lunch at Sunil's house. His wife's is Mary and they have a two-year old daughter, Rachel. They come from a Christian family. Sunil's father is the pastor of the second church where we shared today. His name is Joshua. You can see the Biblical names that are used in some of the Christian families here. Pastor Joshua told me his story of coming to Christ at the age of 18 and how he was raised in a Christian family—His father converted from Hinduism to Christianity although I haven't heard the story behind this yet. It's interesting to be in a place where people trace their spiritual lineage.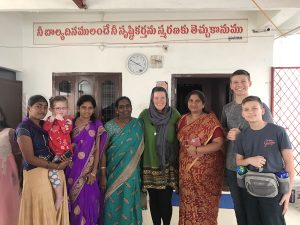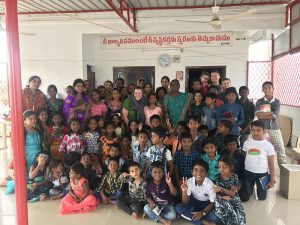 After lunch we drove to the second church where it seemed the people were sitting and waiting for us to arrive. As soon as we entered, there was a stir and they they welcomed us to the platform where they sang a song. Mary Beth spoke first, using Romans 5:8. Then they sang another song before I preached on John 10:10, how the thief has come to steal, kill and destroy but Jesus offers abundant life. 
In the churches here, the men sit on one side and the women on the other. Even the children sat this way in what they called a "youth program" where we shared again this afternoon as it drew close to supper time.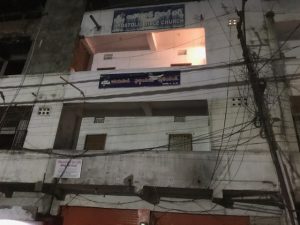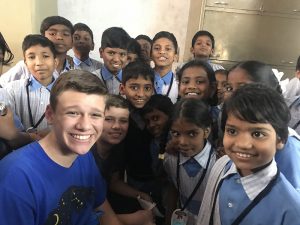 The people in the churches are all ages—from very young to very old. A mother brought her baby to Mary Beth and I and said she had a fever and asked if we could pray for her. Some of the older people came to us asking for pray for other health issues and some of the young came and just asked for prayer.  I wish I spoke the language to ask better what is going on in their lives, what are they struggling with, what questions do they have. Sometimes it's a little overwhelming because they crowd around and you feel that there is a wall between you and them and yet you know that God is bigger than language and culture barriers. Several times I would pray and just let the Lord put words in my mouth. It's like flying blind with full trust in the goodness of God.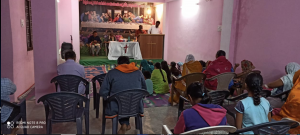 There is life in the church here although there is a certain feeling of defeat. As Pastor Joshua told me, "Everyone in my church is an 'untouchable'". This is the word used for the lowest of the low in the status of how the people in India view each other. Christians and those who live in the slums are "untouchables." In times past a virtuous Hindu would wash himself if the shadow of an "untouchable" touched him because these people are unclean. The persecution of Christians here seems to be very much along these lines. Unlike the northern parts of India where there is a lot of violence against believers, most the persecution here seems to be that the culture has no respect for those who follow Christ. Or as Pastor Joshua said, "They give them no honor." They are pushed down and treated differently when people know that they follow Jesus.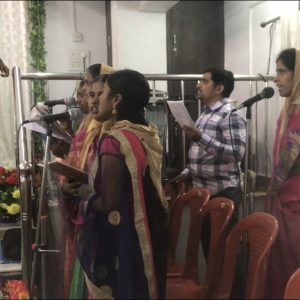 Because of this, in the churches where we ministered today, we noticed that they want others to know Christ but it seems that the Gospel is mainly kept in the church. They have freedom to worship and share in the church but trying to convert someone from Hinduism is culturally unacceptable. One person told me, "Hindus don't get saved. That doesn't happen." His point was not that they never get saved but that the church focuses on first reaching the people of the families already in the church. In the second church today there were many women but few men. Many of these women are broken over their husbands. Some are Christians but have fallen into addictions, like alcoholism, or complacency. Pastor Joshua said, "Our families are broken. If a wife is there, the husband is not. If the husband is there, the wife is not. If the husband and wife are there, the children are not." He asked us to pray for unity in the families inside the church.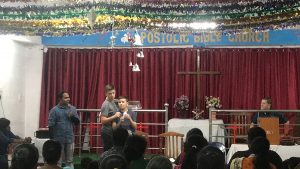 Follow Us:



Share these resources: