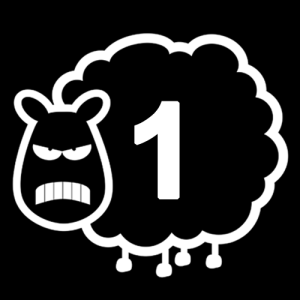 Download the Game App:
For iPhone – Touch HERE
For iPad – Touch HERE
See how high you can count but if you push the wrong button, you'll be sent BACK TO ONE!
More BACK TO ONE resources coming soon…
 Sunday School lessons for youth and children – Have "Back to 1" challenges as your students arrive. Then use this game to jump into great truths from God's Word as your students discover that, like sheep, we've all gone astray and how to come "Back to THE One" when they make wrong choices. Lessons include the Prodigal Son, A King's Sin, and more.
The Back to 1 Christian game app – it's the same game but with Bible verses and family activities. This is a great way to reinforce at home what you're teaching at church.
Follow Us:



Share these resources: