Share Jesus
Always be ready…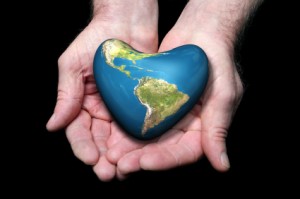 LOGIN HERE or purchase full-access below for a donation.
Gain access to tracts, training and resources for sharing the Gospel. The plan of salvation used here is the same one in our Church Apps and in the "20 Seconds of Courage" Evangelism Training Guide. This explanation of sharing is so easy that even a child can use it. In fact, over the past three years we've seen over 150 kids come to Christ who have been led to the Lord one-on-one by other kids!
This purchase includes:
Print-It-Yourself Tracts
Get a Print-It-Yourself Tract in both black and white and in full-color, available in a variety of formats.
The Plan of Salvation for Your Church Website
It's amazing what is missing on most church websites. We spend pages describing our ministries, our services and our schedules but most websites are missing an easy way for a lost person to understand the plan of salvation. How can God forgive them? How can they go to Heaven? Why did Jesus die?
For church websites that include information on how to be saved, most of them use paragraph after paragraph of long written text. This is the least effective way to engage someone in today's culture with an explanation of the Gospel. We live in a visual society. Even people with good reading skills, statistics say, had rather watch a quick video or see something visual than to read a long email or webpage.
Included in this pack are images you can download, save and use on your church website. See a sample on our website HERE. (We are also working on a video explanation which should be coming soon…)
Audio Training
Expert training on how to lead a person to Christ with an emphasis on sharing the Gospel with children. After all, if you can share the Gospel in a way that a seven-year old will understand, you will also be able to share it so that people of all ages understand.
Sessions include:
Audio Training for Sharing Christ
Sharing Your Salvation Story (20:13)
Understanding the Stage of Accountability (15:51)
Creating Witnessing Opportunities (5:02)
How to Lead a Child to Christ – Introduction (2:09)
How to Lead a Child to Christ, part 1 (2:17)
How to Lead a Child to Christ, part 2 (3:08)
How to Lead a Child to Christ, part 3 (3:07)
How to Lead a Child to Christ, part 4 (1:50)
How to Lead a Child to Christ, part 5 (7:00)
How to Lead a Child to Christ, part 6 (13:14)
Leading Invitation Times with Children (8:39)
Preparing a Decision Room for Children (7:22)
Explaining Baptism to Children (8:09)
Children After Salvation (8:38)
Audio Training for Visitation & Outreach
Making Visits, part 1 – Before You Leave (35:02)
Making Visits, part 2- On the Porch and Beyond (24:47)
Making Visits, part 3 – Obstacles and After the Visit (26:19)
Making Visits, part 4 – Follow-Up Visits (13:40)
Making Visits, part 5 – Sunday School, Ministry, and Church Strengthening Visits (20:39)
Making Visits, part 6 – Hospital Visits (11:24)  
Salvation Training in Spanish
Featuring a 7 audio sessions to teach Spanish-speaking believers how to share the Gospel.
Discounted Tract Orders
Order printed copies of our Black & White Gospel tracts at a discounted rate: 100 tracts for $15.00, plus shipping. Order tracts at a regular price HERE.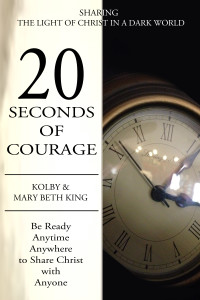 Discounted Evangelism Training Book
Order  the "20 Seconds of Courage" printed book- Read the book summary HERE.
"God created you to change lives. You are significant. You are important. You can reach people that no one else can reach and no one in the world can fulfill the plan that God has for you. His plan for you is yours alone. It only takes one decision to follow Him and only a few seconds of courage to share Him. This book will challenge you and train you to be ready to share the Gospel anytime, anywhere with anyone. It is also a great book for learning how to lead kids to Christ."
Nonfiction, paperback, 130 pages – Order your copy at a discount rate of $8.50. An additional discount is available on orders of 10 or more.
Get Full-Access
Purchase full-access below. This purchase will give you one year of unlimited access to these resources as well as any new evangelism resources we might add.
Once your purchase is complete, you will be redirect to a page that will contain your LOGIN CODE. 
Cost: Due to difficult economic times in many parts of our country, we have reduce the price to a donation. The suggested donation is $25.00 for individuals, $50 for churches of less than 150, and $125 for churches with more than 150 in worship. If you are able, you can also give more or set-up reoccurring payments which will bless us and help to cover the cost for those who cannot afford the entire suggested price.